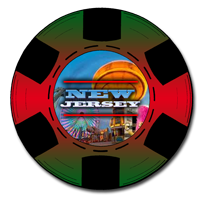 The Numbers are in Following New Jersey's Online Gambling Launch and They're Promising
New Jersey's freshly legalized online poker and online gambling market is past its first weekend, and some numbers which can be used to gain an idea of the popularity of the games have already come in. Apparently, on Thanksgiving, online poker players/gamblers were busy creating accounts at the various Atlantic City based sites in addition to giving thanks for the blessings in their lives. On Thanksgiving alone, no fewer than 5,000 accounts have been created. The total number of online poker/gambling accounts created thus far exceeds that by quite a bit though: a total of 32,277 accounts have been created according to the New Jersey Division of Gaming Enforcement. Of course, this number doesn't really say anything about how many individual players placed bets at the sites. It is more than safe to assume though that there were players who opened accounts at several different sites, so the actual number of gamblers is much lower than 32.2k.
What is already clear though is that the launch of legal online gambling and poker can already be counted as a moment equal in importance to the opening of the first Atlantic City casino back in 1978.
After Nevada and Delaware, New Jersey is the third state to have legalized and regulated online gaming in the US, following the 2006 UIGEA, which pretty much outlawed the activity that had previously been situated in a legal grey-area. Thus far, the Garden State enjoys a number of clear advantages over the other two above said jurisdictions: while Nevada may boast a larger market, it only legalized online poker and not online casino gambling.
Delaware on the other hand only granted three licenses and lacking a live gambling base like Atlantic City or Las Vegas, its market is clearly nowhere as mature as those of the other two states. In New Jersey, Six Atlantic City casinos have been approved for online gambling/poker, and a 7th is on the verge of being admitted into the club. Unlike in Nevada, players can wager on any of the casino games on offer, including roulette, blackjack and slots.