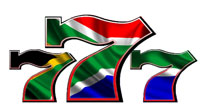 Interestingly, for a country that has been extremely heavy-handed in regards to gambling and lately online gambling too, South Africa is known for the affinity many of its citizens show towards just these types of activities. Indeed, the interest for gambling and online gambling has always been high in South Africa and the government has time and again failed to deliver on its promises to legalize and tax online gambling, opening it up for players and turning it into a source of legitimate revenue for the state.
Now then, as far as legal ambiguity is concerned, if you ask any South African lawmaker, he will be quick to tell you there is no such thing (ambiguity, that is). The activity is illegal in the country. Still, there are online gambling operators out there who accept players from South Africa and there are even sites out there proclaiming that while online gambling is illegal in South Africa, South African players are free to create accounts at foreign online casinos and play there. Is it really so though? Is the acceptance of South African gamblers by foreign online casinos legal? Something like that would indeed defy all logic.
Some claim that there are a number of operators located in various South African regions which have been licensed by the government to offer such games, and that players who play at such "licensed" casinos are in full compliance with the law. Interestingly, the same sources which claim that players are free to play at "foreign" casinos say they cannot legally play at "overseas" operators.
The bottom line seems to be a lot of confusion, and while such "reviewers" inevitably arrive to the conclusion that some casinos are legal to play at (obviously, casinos they promote) those who prefer to err on the side of caution should probably not play online unless there is actual word from the South African authorities that there are indeed licensed establishments out there, together with a list of these online operators.
Until then, by playing at the numerous Malta/EU/UK-licensed operations, you risk breaking the South African law, and given how lawmakers aren't really keen on pushing the matter of legalization forth in the country, the situation will probably persist for the foreseeable future.