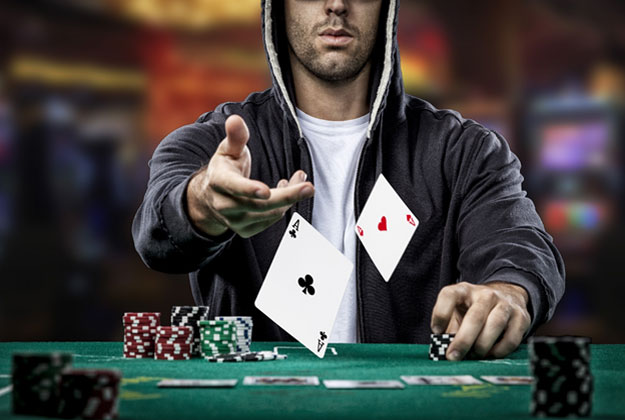 Winning big at the casino table is a pretty major dream for many players; especially under the lights and sounds of gambling havens such as Monte Carlo and Las Vegas. Although many of us have had those moments where Lady Luck is on our side, some people seem to have it a little better.
With Hollywood blockbusters like Rain Man, 21 and of course the James Bond series showing us what it's like to win serious cash at the tables, you can do the same at Paddy Power games online. Head on over and see if you can land your name on this list, after we take a look here at some of the real-life winners who've won eye-watering amounts of cash in the casino.
1. Archie Karas
The story of Archie Karas takes the rags to riches dream and amplifies it tenfold. Having lost a crushing $2 million dollars in his last poker game, Karas headed to Las Vegas with a mere $50 to his name. After bumping into a very kind and generous friend who fronted him $10,000, he managed to pay his loan back within three hours, along with a rather generous $5,000 on top to say thank you. And then, after that, he simply kept winning, straight, for three long years, until he'd amassed a fortune of $40,000,000. If that's not a reason to keep going, we don't know what is!
2. Don Johnson
Don Johnson is a real world legend in the gambling industry, at least for the fans. After the global financial crisis in 2008, casinos were desperate for big money players to get back into the game to boost their finances and so began relaxing the rules. Johnson requested changes, such as dealers being forced to stay on soft 17, and a 20% rebate where the casino would refund 20% of his losses if he lost more than $500,000 in a day. His successes amounted to almost $15.1 million, putting the casinos at a serious disadvantage. Although he's not banned from any of his former haunts, they have pulled their flexible rules and he's not exactly been welcomed back with open arms.
3. Sean Connery
No, this isn't a James Bond story. A year after Bond debuted on the silver screen in Dr. No, the actor Sean Connery was in a casino in the Alps of Italy, when, in a game of roulette, he bet on the number 17. The first spin of the wheel let him down, as did the second. However the third spin netted him a win, as did the fourth and despite the odds of 50,000 to 1, so did the fifth. Connery's winnings amounted to (only) £10,000, bear in mind though this was in 1963, and in today's terms that's worth around £165,000. Pretty good going for a few minutes work.
4. Antonio Esfandiari
Once holding the title for the richest man in poker, Iranian star and magician Antonio Esfandiari won the highest ever payout in a single event, an earth shatteringly obscene $18,000,000 at the Big One for One Drop in 2012, a no-limit hold 'em event hosted at the World Series of Poker. This put his lifetime poker earnings at a staggering $42,979,591, which kept him at number one until superstar player Daniel Negreanu took his spot at the top.
So there you have it, four of the most outstanding results in table history. Let us know who you think we should've added!